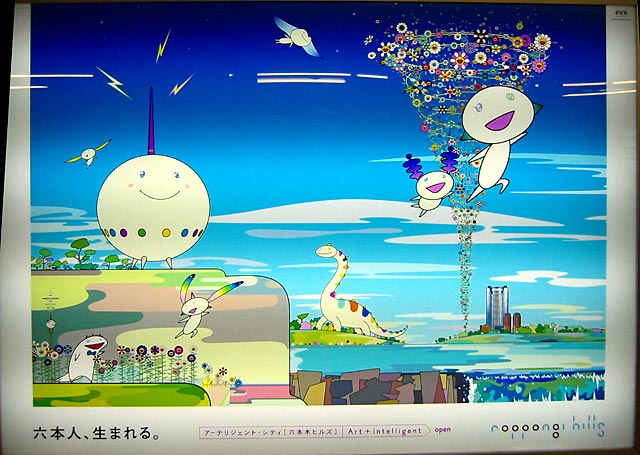 I should be picking this up at the post office today, hopefully. It's a poster of the Murakami picture used in his special edition version of Monopoly, titled "Roppongi Hills". I'm not sure exactly which came first (see: chicken or the egg?), but regardless, I'm glad to have found something of Murakami's that I'm able to hang up on my wall and doesn't cost around $1,000.



A quick note on this one, I'd like to steal this and have it set up inside my house. Anyone willing to help, please volunteer. Thank you.



I got this last week, and it is even better than I had expected. Music is one of the many things I'm nowhere near being an expert on so I'll leave you with some information off http://www.yesimawitch.com:

"This is not just a record combining an old artist with a bunch of young musicitians, but the music combines the talent and experience of Ono with the rhythm of young and emerging musicians.

Yoko Ono selected the various musicians which include (Cat Power, Flaming Lips, Hank Shocklee, Porcupine Tree, DJ Spooky, Polyphonic Spree, and others). These are songs from Ono's catalog that have been reworked and re-released for music that is new, great, and fatnastic."

To hear a few tracks off the album visit http://www.myspace.com/yokoono .
Comments: Read 1 orAdd Your Own.